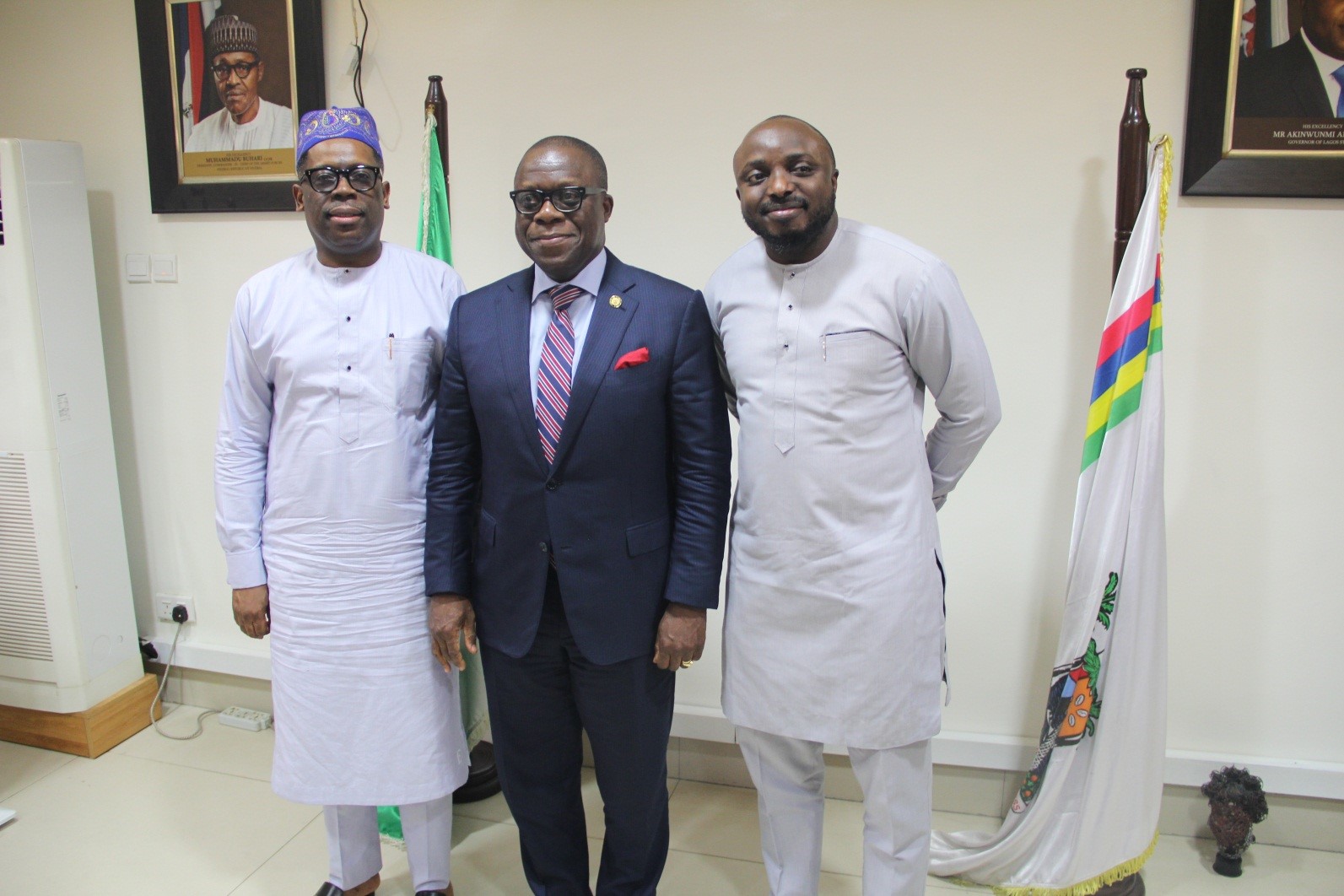 31 May

GOVERNOR AMBODE MEDIATES FOR NLRC, LSLB

By Magnus  Ekechukwu

Following the misunderstanding that has raged between National Lottery Regulatory Commission and Lagos State Lotteries Board over regulatory jurisdiction of Lottery Operators, Lagos State Governor, Akinwunmi Ambode has asked both parties to sheath their swords.

In a meeting between the two agencies in Lagos recently, the Governor, represented by the Attorney General of Lagos State, Adeniji kazeem SAN said there was no need for any misunderstanding between Lagos and the Federal Government, especially as they both belong to the ruling Party, All Progressive Congress (APC). He said Lagos State Government was determined to resolve any and every issue to ensure a healthy cooperation between the State and the Federal Government, adding that all issues on the regulatory jurisdiction which is the bone of contention would be resolved in a manner that no party feels cheated.

Earlier, the Director General of the NLRC, Lanre Gbajabiamila had urged the Attorney General to call the LSLB to order. He accused the Board of infringing on the regulatory jurisdictions of the Commission by clamping down on Lottery/Gaming Operators licensed by the Commission, while encouraging those by LSLB to operate nationally without recourse to the Commission, thereby instigating other State Regulators against the NLRC.

DG, NLRC made it clear that online gaming could only be regulated by the Commission since such activities could not be restricted to Lagos State or in any one state of the Federation alone.

In his appeal for Peace, NLRC Director of Monitoring and Enforcement, Mr. Sajo Mohammed drew the attention of the Attorney General to a subsisting court ruling which makes it optional for holders of the National Lottery License to obtain state license before it could operate in such states adding that Lagos state was in violation of such court ruling by insisting that holders of NLRC License must also obtain LSLB's License before doing business in Lagos.

The Chief Executive Officer of Lagos State Lotteries Board, Mr. Seun Anibaba welcomed the reconciliatory meeting. He said it was not good for his office not to know those who come into Lagos to establish Lottery Business; insisting that there was need for such companies to be properly documented and recognized by the LSLB. In so doing, according to him it would be easy for both LSLB and NLRC to have an arrangement worked out that would help to foster a relationship of mutual respect and benefit. He advised the Commission to always write to introduce its Licensee seeking to commence business in Lagos in order to avoid future harassment.

At the end of the meeting the NLRC and LSLB issued a joint press statement which read thus; "This is to inform the general public that the National Lottery Regulatory Commission (NLRC) and the Lagos State Lotteries Board (LSLB) are presently in discussion on issues bordering on the lottery and gaming industry and way forward. We are optimistic that deliberations will lead to a final resolution of all pending issues.  Please note that we remain committed to creating a conducive and an enabling environment in the gaming industry."

The Press Statement was signed by the CEOs as well as the Attorney General of Lagos State.

It will be recalled that the NLRC and LSLB have remained at logger heads for several years over issues of regulatory jurisdiction; a situation that has often caused friction in operation of lottery business in Nigeria.

The reconciliation made is therefore seen as an effort in the right direction which would end long years of misunderstanding between LSLB and NLRC and create more stable atmosphere for lottery business to thrive.

Those that accompanied the DG to the meeting were the two Directors of Monitoring and Enforcement, Sajo Mohammed and OJ Odunna, Director of Licensing and Operation, Mr Henry Uwadiae, Legal Adviser of the Commission, Mr. Tanko Ashanga , Deputy director F & A, Mrs. Deborah Ayuba, Lagos Office Coordinator Mrs. Priscillia Onuzulu and Assistant Director   Public Affairs, Mr. Magnus Ekechukwu.