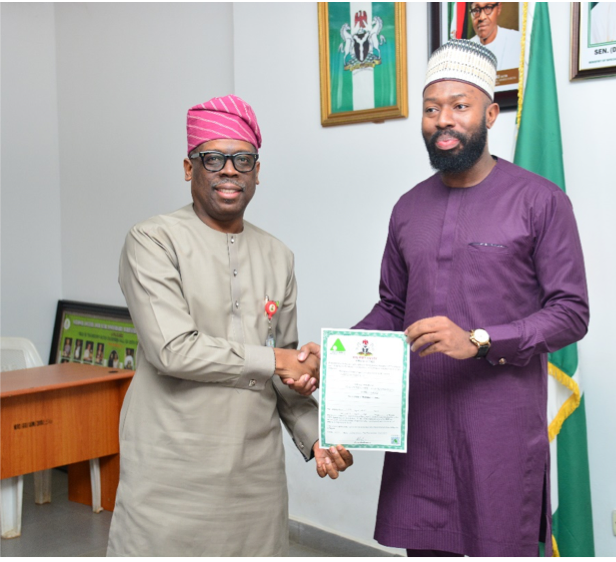 03 Mar

NLRC Renews Gab Lotto's License

The National Lottery Regulatory Commission has renewed the license of Gab Lotto after the Company's operating license expired recently.

During the ceremony at the NLRC Headquarters in Abuja, the Director General NLRC, Mr. Lanre Gbajabiamila welcomed the team from Gab Lotto and stated that it would no longer be business as usual for all operators, as they need to play their part and fully comply with the conditions of the License given to them. He observed that there were so many irresponsible operators in the Industry, who

constantly short change government but a lot is being done by the NLRC to address that.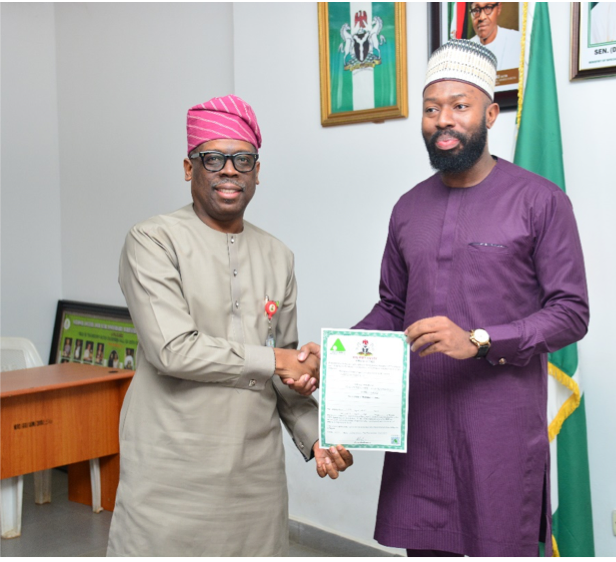 The DG enlightened them on the changes in the Gaming industry, and said that as Regulators, Terms and Conditions of practice always change in terms of License, and implored the operators to carefully study the one given to them and be well guided by it, as well as abide by all Gaming rules and regulations.
Mr. Gbajabiamila emphasized on the need for accountability and transparency in all their activities, as the Enforcement and Monitoring Unit of the Commission would not condone any form of illegality. "We will be watching, expecting transparency and accountability on your part, not just sitting dormant, but meeting expectations", the DG added.
The Chairman of Gab Lotto who was represented by Mr. Derek Igbinedion in response, assured that Gab Lotto welcome all changes that has been presented and made in the industry. He expressed gratitude to the Minster of Special Duties, Senator George Akume, the DG and the entire Management Staff of the commission, who made the renewal possible.
Mr. Igbinedion added that they accept the license with a grateful heart and with one purpose and promised that they would abide by all existing rules and regulations of the Commission "the National Lottery Regulatory Commission can expect a new company, new structure, greater transparency and a higher commitment to our obligations", he opined.
High point of the meeting was the Presentation of the License to representatives of Gab Lotto and the signing of the legal terms and conditions of the license.