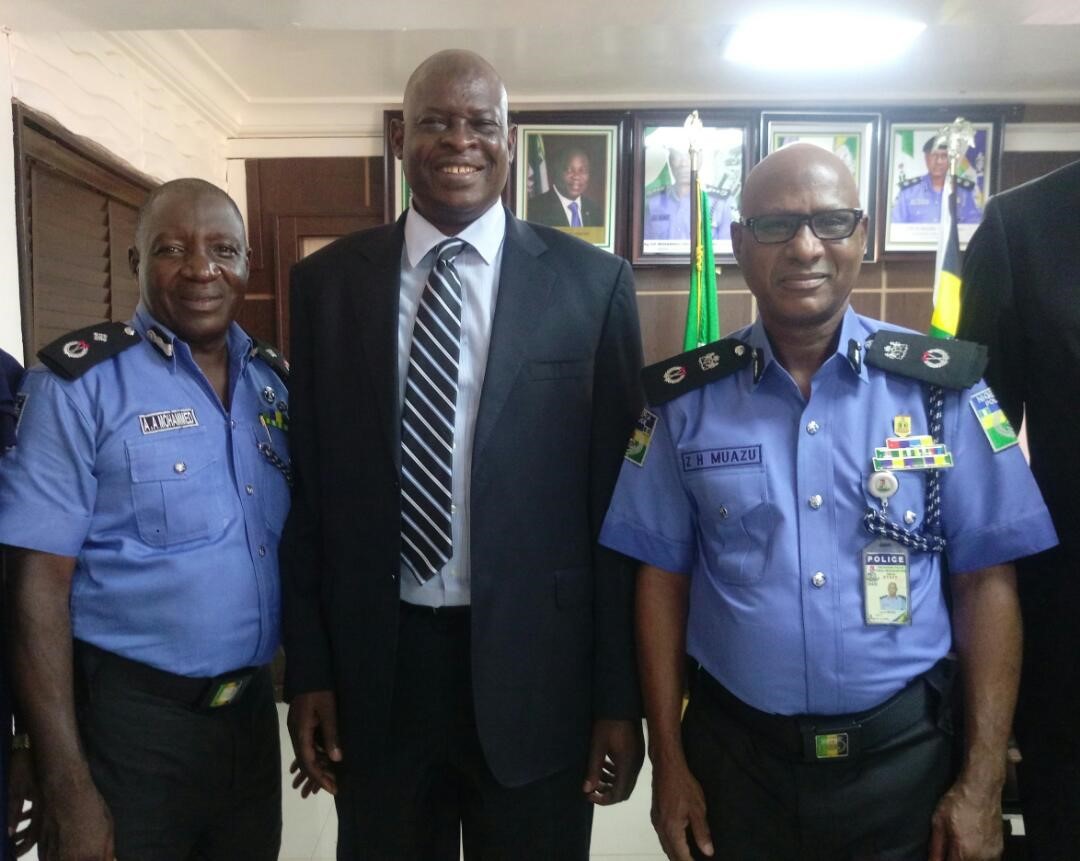 10 Apr

NLRC SHUTS DOWN DEFAULTING SPORTS BETTING OPERATORS

By Chinyere Odinukwe & Emeka Okoro

In its bid to sanitize the lottery and gaming industry in Nigeria of illegal operation, the National Lottery Regulatory  clamped down on some illegal Sports Betting activities in Lagos State.

The enforcement was carried out on unregistered and non-compliant operators who violated the regulatory mandate of the Commission as governed by the National Lottery Act 2005.

Before the enforcement kicked off, the NLRC enforcement team headed by Director Monitoring and Enforcement, Mr. Sajo Mohammed, visited the Lagos State Commissioner of Police, Zubairu Mu'azu and on behalf of the DG, NLRC Mr. Lanre Gbajabiamila, commended the strong partnership between the NLRC and the Nigeria Police Force.

He informed the CP of the disputes between the State Lottery regulator and the Federal government. Notwithstanding, he made known to the CP of the Commission's obligations to carry out enforcement on illegal lottery operations in the country and the Commission's intent to shut down some illegal lottery operations in the State.

In his remarks, Mu'azu reiterated that the NPF will continue to support the Commission in its enforcement exercise. To that effect, some Policemen were deployed to assist the NLRC enforcement team in tracking the illegal operators in the State. A meeting between the NLRC, the police and Lagos State Lottery Board was slated for Thursday, 11th may 2019 at the State Command.

As the enforcement rolled, the Commission's enforcement team headed by O. J. Odunna, Director M & E along with the Lagos State Zonal Coordinator, Priscila Onuzulu sealed 1960Bet at Sabo Yaba despite the odds of harboring in the same building with the Commission's Lagos office. Though, the Lagos State Lotteries Board attempted to unseal the 1960 Bet office but the NLRC enforcement team together with the Nigeria Police Force present, prevented the unsealing.

The Commission, at different intervals, went ahead to stop the illegal operations of Sure Bet and Bonanzawin both at Surulere, Lagos axis. However, both operators signed an undertaking to regularize and comply with all NLRC regulatory guidelines within 7days.

Amongst the illegal operators that were sealed by the Commission are Netbet, Wakabet, Winlot, Doxxbet and Supabets all at Ikeja, Lagos axis and all available top management staff were arrested by the team of accompanying Nigeria Police Force and taken to the nearest Police station to write a statement as regards the sealing of their office.